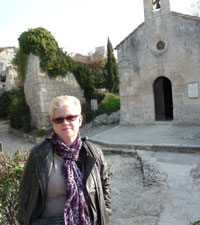 Name Nancy Flint
Team Role Team Member, Sales/Cruise Specialist, Escort for Escorted Departures
Travel Certification Princess Commodore Status, Holland America, Viking River and Ocean Cruises, Uniworld River Cruises, AMA Waterways River Cruises Certifications
Travel Experience Western and Eastern Europe, New Zealand, Australia, South America, Canada, Mexico, Caribbean, South Pacific, North America, United Kingdom and Spain.
Favorite Destinations Nancy loves the natural beauty of the fjords and glaciers but also enjoys the diversity of cultures and history of Countries around the World. Favorite destinations are New Zealand, Turkey, France, Canada, Alaska, and Australia.
Years With Zoe's Cruises Joined Team in September 2017
Community Involvement Nancy has served as a Team Captain for American Heart Walks; supports Breast Cancer Awareness and Survivor Programs; and the Lupus Foundation.
Nancy Flint
(916) 456-4256 x 14 Local
(800) 444-4256 x 14 National
nancy@zoescruises.com